"Something for everyone"

- Quality and service is our top priority.
~~~UPDATE~~~
With all the happenings in the world at the moment we have decided to adjust the way we operate for the foreseeable future.
We want to encourage our wonderful customers to continue the kindness. Birthdays, births and deaths will still happen. We are keen to keep spirits up so as of today....
🌸Doors will open for the restricted hours of 9am until midday - 7 days
🌸These hours will allow for dry cleaning, pick up and drop off, fresh flowers, gifts, balloons, food hampers, chalk paint etc
🌸We will still be working all day so please phone the shop 87372284, Di's mobile 0429372341 or visit our Online flower page HERE to place an order
🌸Fresh flowers will still be delivered to us from our growers several times per week
🌸Free local delivery OR delivery to Naracoorte and Mount Gambier can be arranged
🌸We want life to go on while respecting the health and wellbeing of you and our staff. So celebrate the good things and spoil those you love.
🌸Shop local and we hope to be back to full opening hours sooner rather than later
Through this mayhem we wish you kind thoughts, cherishing friends and family and please stay safe
Regards Di and the team
Delivery is available within:
Penola, Coonawarra, Naracoorte, Nangwarry, Kalangadoo & Mount Gambier regions.
...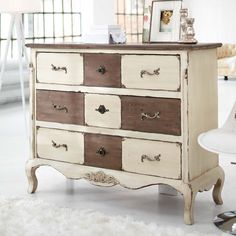 We are stockists of 'Mezzie & Frank' chalk effects paint & accessories - 100% Australian made and over 50 stunning colours and finishes.
Call us to guide you through how to revamp your old furniture - currently our workshops are not available, however we can send your the M+F Guide book - Order HERE.
We have the complete range of colours and finishes in stock and can home deliver throughout the Limestone Coast region. Perfect for that isolation project or two - safe for children too.
Class dates for 2020 are postponed until further notice however you can get the M+F complete 'How-To' book (picture shown below).

Normally $34.95, now only $29.95 and delivered FREE within the Limestone Coast SA.

Secure On-Line Ordering

HERE
...or plan a group of 4-6 friends & we can arrange for a date that suits you - Great for a birthday or celebration event when all this is back to normal!
Di's Gift 'n' Flowers
43 Church Street, Penola 5277
08-8737 2284
Open: 7 days a week 9am - noon during this difficult time )
.............................................
Cobb 'n' Co Cottages
2 Portland Street, Penola 5277
0429 372 341
Home / Bed & Breakfast / Flowers / Workshops
© Copyright 2019 www.cobbnco.com.au & www.disgiftsnflowers.com.au
Designed by: Cate Bell Design
www.disgiftsandflowers.com.au www.cobbnco.com