"Something for everyone"

- Quality and service is our top priority.
Now in its 25th year, Give Me 5 for Kids has raised over $25.9 million for paediatric wards of local hospitals.
Held each year in June, the fundraiser relies on the support and generosity of the local communities.
Stay tuned for an exciting event happening at Di's Gifts'n'Flowers on Thursday June 20th
...stay tuned!
Our Cottage #1 has recently been completely renovated - see our photo's above.
Delivery is available within: Penola, Naracoorte & Mount Gambier regions.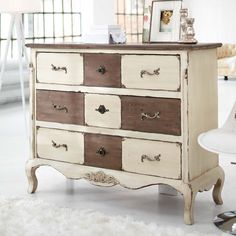 We are stockists of 'Mezzie & Frank' chalk effects paint & accessories - 100% Australian made and over 40 stunning colours and finishes. Join us to learn how to revamp your old furniture.
...or gather a group of 4-6friends & we can arrange for a date that suits you - Great for a birthday or celebration event!
3 hr Paint a Frame/Pot:
10:00am - 1:00pm
Mon 17 June
Tue 9 Jul
Sun 18 Aug
Wed 18 Sept
5/6 hr Beginner/Introduction:
10:30am - 3:30/4:30pm
Sat 12 Oct
5/6 hr Masterclass Special Effects Techniques:
10:30am -

3:30/4:30pm
Sat 22 June
Sun 28 July
Wed 30 Oct
Di's Gift 'n' Flowers
43 Church Street, Penola 5277
08-8737 2284
Open: 7 days a week until 5pm )
.............................................
Cobb 'n' Co Cottages
2 Portland Street, Penola 5277
0429 372 341
Home / Bed & Breakfast / Flowers / Workshops
© Copyright 2019 www.cobbnco.com.au & www.disgiftsnflowers.com.au
www.disgiftsandflowers.com.au www.cobbnco.com